Making Reno Home: Your Essential Guide to the Biggest Little City
Welcome to the charming city of Reno, Nevada, fondly referred to as the "Biggest Little City in the World." Tucked away on the eastern side of the Sierra Nevada Mountains, Reno offers a unique blend of urban excitement and natural beauty that encapsulates the spirit of the American West. This vibrant city seamlessly integrates the convenience of urban living with the warmth of a close-knit community. Reno boasts an engaging history, a robust and diverse educational system, a mild and inviting climate, a comprehensive public transportation system, and a plethora of exciting activities to partake in. Here are a few things that make Reno an enticing prospect for your new home.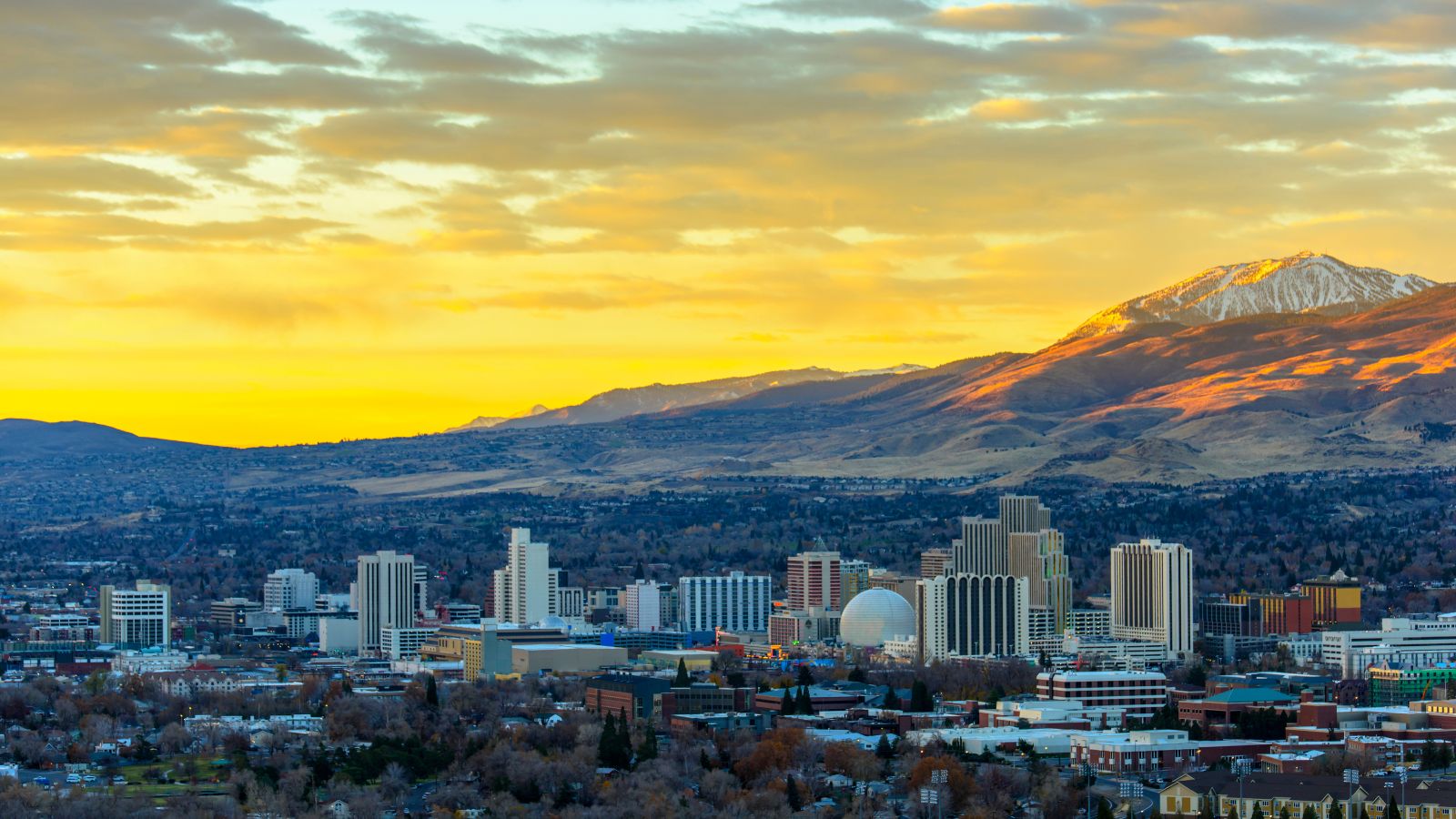 Stepping Back in Time: A Glimpse at Reno's Rich History
Reno, established in 1868, has its humble beginnings rooted in the era of the silver rush as a small community. The city began to flourish with the completion of the Transcontinental Railroad, providing a critical link to the rest of the nation. Reno's architectural landscape is a testament to its rich history, with beautifully preserved buildings such as the art Deco U.S. Post Office and the Spanish Colonial Revival-style Washoe County Courthouse adorning the city.
Reno has witnessed a remarkable transformation from a modest mining town into a bustling, modern city. Since the late 20th century, Reno has made significant strides in fostering a robust technology and innovation sector. Today, it serves as a burgeoning hub for tech companies and startups, contributing to a dynamic, forward-thinking economy. Throughout these transformations, Reno has preserved its close-knit community atmosphere, thus crafting an urban environment that balances progressive growth with a homely charm.
The Power of Learning: Reno's Dynamic Education Landscape
Reno prides itself on its commitment to education. The Washoe County School District serves the city, incorporating a diverse array of high-performing public and charter schools. These institutions offer various academic and extracurricular programs, including advanced placement courses, extensive art and music programs, and diverse sports activities, providing a holistic educational experience for students.
The University of Nevada, Reno (UNR) anchors higher education in Reno. UNR is renowned for its comprehensive undergraduate, graduate, and professional programs, with strengths in science, engineering, and business disciplines. In addition, Truckee Meadows Community College serves the community with an expansive range of vocational and academic programs, addressing the diverse educational aspirations of Reno's residents.
Seasons of Sunshine: Embracing Reno's Inviting Climate
A semi-arid climate blesses Reno, offering four distinct, enjoyable seasons. The winters here are relatively mild, with temperatures typically in the 40s. Although Reno sees occasional snowfall, it usually melts rapidly. This rapid melt means that residents can make the most of the nearby ski resorts without having to contend with difficult conditions within the city limits.
Summers in Reno are marked by sunshine and warmth, with temperatures usually in the high 80s to low 90s. With over 300 sunny days each year, the city provides ample opportunities for outdoor enthusiasts to explore its myriad hiking trails, verdant parks, and the nearby Lake Tahoe. The climate in Reno is a testament to the city's inherent balance between urban living and nature's bounty.
Getting Around Town: Navigating Reno's Transportation Network
Reno boasts an efficient public transportation network managed by the Regional Transportation Commission (RTC) of Washoe County. The RTC operates RTC RIDE, a bus service with extensive routes that span the city and its surrounding areas. Every bus has modern amenities like Wi-Fi and bike racks, contributing to an easy and comfortable commute.
For longer-distance travel, you can conveniently access the Reno-Tahoe International Airport, located just a few miles southeast of downtown, which offers non-stop flights to numerous major cities. Within the city, biking is a popular mode of transportation facilitated by a network of bike lanes and paths. Reno's commitment to maintaining a well-developed transportation infrastructure ensures that residents can easily navigate the city.
Reno's Rendezvous: Exploring the City's Entertainment Hotspots
Reno is a city teeming with recreational opportunities. The town offers an engaging arts scene, home to the Nevada Museum of Art and host of the globally recognized annual Burning Man festival. Nature lovers will find plenty to explore with the scenic Reno Riverwalk and the expansive Tahoe-Pyramid Trail.
If gaming thrills you, Reno's thriving casino industry offers many options. The city's culinary scene is equally appealing, with numerous award-winning restaurants and microbreweries making for exciting nightlife. Reno's calendar is packed with a mix of family-friendly events, music festivals, and cultural showcases, ensuring that there is always something happening that caters to a broad range of interests.
Finding Your Dream Home: Navigating Reno's Housing Market
Reno's diverse housing market offers a wide array of options, from historic homes to modern condos, fitting different tastes and budgets. The city's unique architectural style blend adds charm and appeal. As of mid-2023, Reno's median home value stands at around $450,000, a testament to the city's growth and the quality of life it offers.
Navigating the housing market can be complex, highlighting the importance of a seasoned real estate agent. With an in-depth understanding of Reno's neighborhoods and market trends, they provide crucial guidance through the buying or selling process. They focus on understanding your specific needs and financial parameters, ensuring you find a home that aligns perfectly with your lifestyle. So, as you plan your move to Reno, partnering with a trusted real estate professional can significantly simplify your journey to finding your dream home.
Reno, Nevada, is much more than just a city—it's a vibrant and welcoming community that offers an enticing mix of history, education, climate, transportation, and recreation. This 'Biggest Little City in the World' beautifully combines the amenities of a major urban center with the charm and comfort of a smaller town. Whether you're a nature lover, a culture enthusiast, a tech guru, or someone looking for a balanced and vibrant lifestyle, Reno extends a warm welcome. As you prepare for your next chapter, consider making Reno your home. Here, every day presents a new opportunity for adventure and discovery.